EDIT: 23/10/2014
We have a blurb!
Twenty years ago, America Singer entered the Selection and won Prince Maxon's heart. Now the time has come for Princess Eadlyn to hold a Selection of her own. Eadlyn doesn't expect her Selection to be anything like her parents' fairy-tale love story. But as the competition begins, she may discover that finding her own happily ever after isn't as impossible as she always thought.
"Fairy-tale love story"?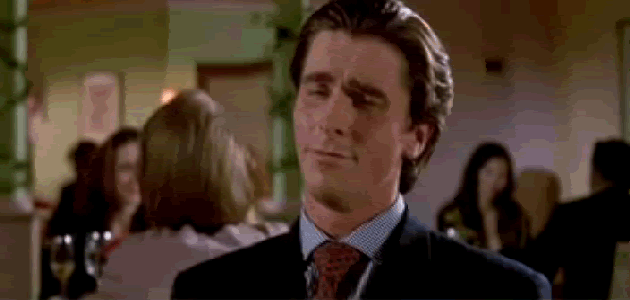 That...
Really?!
EDIT: 29/09/2014 WOW GUYS! My first ever 100 likes! I'm flattered that you guys find my internal ramblings amusing, much love to you all. <3 <3 <3</b>


How?

Why?

HOW?

Because, Aly, it seems that this MAY be one of those series that are continued for no reason.

WHY?

BECAUSE, Aly, it seems that people don't know when to leave well enough alone!

BUT HOW?

*sigh* Obviously,even though all the issues were, ahem, "resolved" in the last book, shit needs to be dragged out as much as possible. So have another book.

BUT IT'S TWO MORE. NOT ONE. TWO.

Well OBVIOUSLY it's a--

DON'T SAY IT

A mon--

SHUT UP!

You know it's true! It's a trend! It's okay to poop out more books in a series because of moneh.

I told you not to say it!

Sorry.

You're not sorry. Don't lie.

Question is, will you read it? After the shitfest that was [b:The One|3063499|The Lucky One|Nicholas Sparks|https://d.gr-assets.com/books/1334083859s/3063499.jpg|3094402]?

*Sighs* Probably.

Well you're a fucking idiot then.

*Sadface* I know.

You disgust me.

I regret nothing.

You'll regret this. I know you will. You will cry and complain and hiss like a diabolical cat on acid and then you will write an angry review but you will, no doubt, read the fifth one, too. And you'll regret that one, as well. It's a vicious circle. You should quit now that you're ahead.

*glares* Don't patronise me.

You can't handle the truth, can you?

... I don't like you very much.

The feeling's mutual. Suck it up, buttercup.

Just another episode of Inside Aly's Brain.